WOWZER!! That was FUN!!
Local Cubs and Scouts join a Saturday Beginners session, starting their Skating and Streets Sports Badges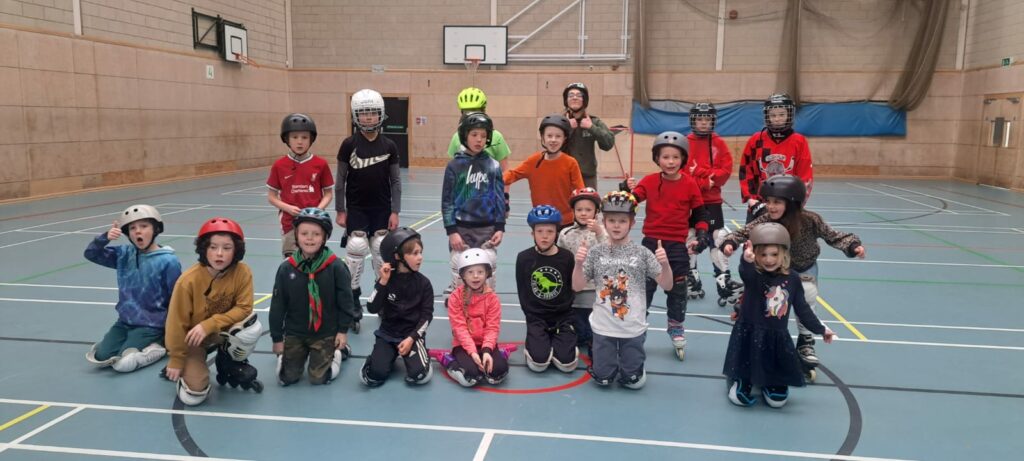 A busy time was had with lots of Cubs and Scouts keen to give Roller Hockey a go. They found out about their kit, safety, skating moves and whether they were complete beginners or not, all were skating much more confidently, with sticks in hand and pucks on the run around the hall!
Come and join the fun – come along to any beginners session at 11.40 am for a 12pm start to 1 pm, each Saturday, except the last of the month, Roller Disco 1.45-3.45 pm, last Saturday of the month. No kit is needed – age 5 and up.
Please Contact Us if you would like your Cubs or Beavers group to join in with another session.